Time for my Fitness Friday weekly workout recap with
Running Bloggers
!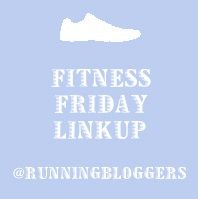 Here's last week's recap:
Monday: Memorial Day but I still managed to fit in 20 minutes of kickboxing with Jillian and 15 minutes of ab work using Nike Training Club (NTC)'s Ab Burner workout
Tuesday: I was off work so the BIL and I hit the Greenline - wish we had hit it earlier in the day b/c it was HOT! 4 miles at a 10:52 min/mile pace
Wednesday: 30 minute resistance/RPM elliptical workout plus 10 minutes of lower body strength training using Sworkit
Thursday: Yucky weather forced me indoors for a 4.03 mile run on the treadmill, 11:09 min/mile pace. I followed that up with 15 minutes of upper arm strength training using NTC's Arm Sculptor workout
Friday: 30 minutes of yoga plus 15 minutes of ab work, both done with Sworkit. I decided to try something different and I really liked the yoga program; I will be doing that one again!
Saturday: 3 mile run on the treadmill before work at an 11:01 min/mile pace
Sunday: Rest
QOTD: Have you ever tried yoga? If so, do you go to a class or use a video at home? And (3 part question, sorry!), if you use a video at home, which one??