Time for a Fitness Friday recap!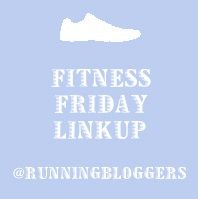 Last week was a pretty good week, ended by a great run at the Oak Hall Run for St. Jude. Here's my recap:
Monday: 30 minute resistance/RPM elliptical workout + 15 minute Sworkit upper body strength training
Tuesday: 4.33 mile run at 10:23 min/mile pace
Wednesday: 20 minute kickboxing with Jillian + 10 minute Sworkit abdominal strength training
Thursday: 4.04 mile run on the treadmill at 11:08 min/mile pace
Friday: 30 minute Nike Training Club (NTC) Curve Carver workout
Saturday: Moving Grandma into her new assisted living (I'll count this even though it was technically a rest day)
Sunday: Oak Hall Run - 3 mile run at 9:50 min/mile pace
In other exciting news this week, and I guess I could've waited for next week's Dumbo training recap to show these but I am so pumped I can't wait - check out this BLING!
These are the medals that I will earn at Disneyland in August! Aren't they gorgeous???!! From left: Dumbo Double Dare, Disneyland Half Marathon, Disneyland 10K
Pardon my excitement :)
QOTD: What are your favorite workout apps?
My current favs are Sworkit and NTC (obviously by my summary above!)