Happy Memorial Day weekend everyone! We have big plans for this weekend, including a long training run, lots of swimming, and a bunch of cooking out - BUT, first we have to do our Fitness Friday link-up with
Running Bloggers
!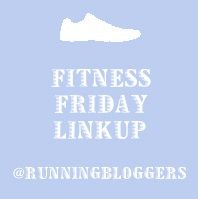 Here's my recap of last week's workouts:
Monday: 30 minute resistance/RPM workout on the elliptical + 15 minutes upper body strength training using Sworkit
Tuesday: Ran 4.07 miles at 11:03 min/mile pace
Wednesday: Walked 2 miles on the treadmill at 15 min/mile pace and 4% incline (I needed a cross-training exercise on my treadmill due to scheduling and this was a pretty good one, although next time I'll up the incline more) + 10 minutes ab work using Sworkit
Thursday: Ran 4.4 miles at 10:13 min/mile pace
Friday: Rest
Saturday: Ran 3 miles at 10:06 min/mile pace
Sunday: I usually take off on Sunday but I did 20 minutes of kickboxing with Jillian + 10 minutes of ab work with Sworkit since I had to take Monday as a rest day due to a doctor's appointment
And last but not least, a little inspiration to get us through the holiday weekend workouts:
I hope you have a wonderful Memorial Day weekend!
QOTD: Do you ever walk the treadmill on an incline for cross training? If so, what % incline?