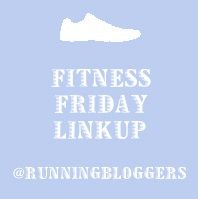 Here is the recap of last week's workouts:
Monday: 45 minute elliptical resistance workout
Tuesday: 3.42 mile run at 11:41 min/mile pace
Wednesday: Kickboxing and strength training video
Thursday: 3.61 mile run (outside!!) at 11:04 min/mile pace
Friday and Saturday: Planned rest days leading up to...
Sunday: Germantown Half Marathon at 11:21 min/mile pace - 2:28 finish - a new PR! See recap
here
.
QOTD: Do you run faster outside or on the treadmill?